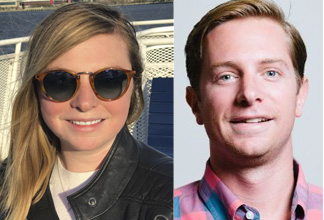 By Janee Law
jlaw@longislandergroup.com
The entrepreneurial scene in the Town of Huntington is growing.
Phil Rugile, director of LaunchPad Huntington, a Main Street workspace that currently serves as home to 25 startup companies, said the business accelerator has kept adding new tenants ever since it opened its doors four years ago.
"We kind of become the center of this ecosystem for startup companies," Rugile said. "Ultimately, the end game is to provide the support and access a startup needs to be successful and grow on Long Island."
And there isn't a lack of diversity at LaunchPad, Rugile added. There's a broad array of companies, from those based around food, medical devices and skin care products, to web developers and programmers, and just about everything in between.
There is one easy-to-follow trend when it comes to the town's entrepreneurial population, Rugile said: age.
"We're seeing more mature, and more experienced business people," he said. "Many of them have got to the point in their life where they decided they wanted to make a go of doing their own thing. They come to us because we offer a collaborative work environment for them."
As many entrepreneurs now launch a startup later on in life, Rugile said, they also stay at LaunchPad longer. Turnover isn't as high as it was in previous years, he added.
Rugile also said that advanced skill and knowledge isn't necessarily required for an entrepreneur to get their idea off the ground. Rather, he said, "You're either somebody who is passionate about developing your own ideas and making it into something tangible, or can partner with somebody to do that."
The ability to overcome the fear of not having the "security of going to work for a big company" can also be a requirement, he said.
Huntington-based siblings Shane and Josephine Finnegan are doing just that. In fact, they're taking on larger kitchenware companies with one of their own, Brigade Kitchen.
The brother-sister-duo officially launched Brigade in November 2017 with a website spawned from a nearly one-year process of developing their brand and products.
The idea behind the company stems from the siblings' passion for cooking, which harkens back to their days growing up in a family of five.
Shane, 30, said when purchasing cooking equipment, the family was presented with two options: buy cheap products that would end up in the trash a few months later, or buy expensive products not within the confines of their budget.
"We wanted to make high-quality products and high-quality cookware that aren't as accessible to people like us," said Shane, who graduated from St. Anthony's High School in South Huntington in 2005. "Up until this point, people only got high-quality cookware from their wedding registry."
But with couples getting married later on in life now, Shane added, "You shouldn't have to wait for a situation like that to get the cookware and tools that you want to use."
Josephine, 25, said what makes their products stand out are their prices; Brigade products are typically $70-$75.
"We're working directly with manufacturers so we can afford to sell it at about half the price," said Josephine, who graduated from St. Anthony's in 2010.
Brand awareness has also been a key factor to Brigade's early success, Shane said.
"We're seeing more and more people come to our site and more people making purchases," he added. "It's kind of reaffirming it's a product people want and need."