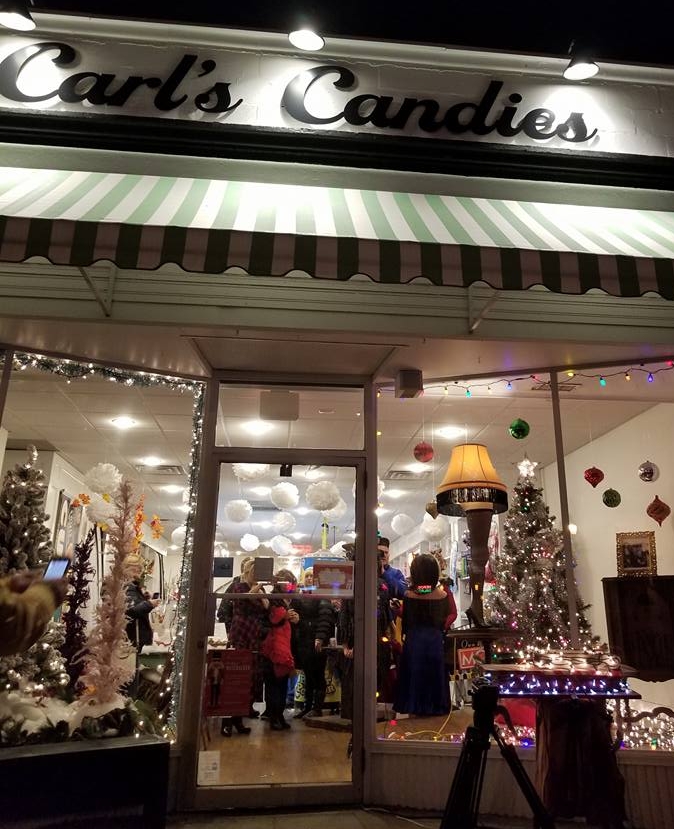 By Andrew Wroblewski
awroblewski@longislandergroup.com
The Northport Leg Lamp Lighting ceremony was once again held at Carl's Candies shop on Main Street on Saturday.
The lamp, famously featured in 1983 film "A Christmas Story," was lit before a crowd of hundreds with the Northport High School Tigerettes on hand to perform as part of the festivities.
The annual ceremony dates back to 2005, when Northport Hardware originally hosted the lighting. However, once the hardware store decided to no longer host the tradition, it was carried on by Carl's Candies owners Angela Nisi-MacNeill and Gina Nisi.