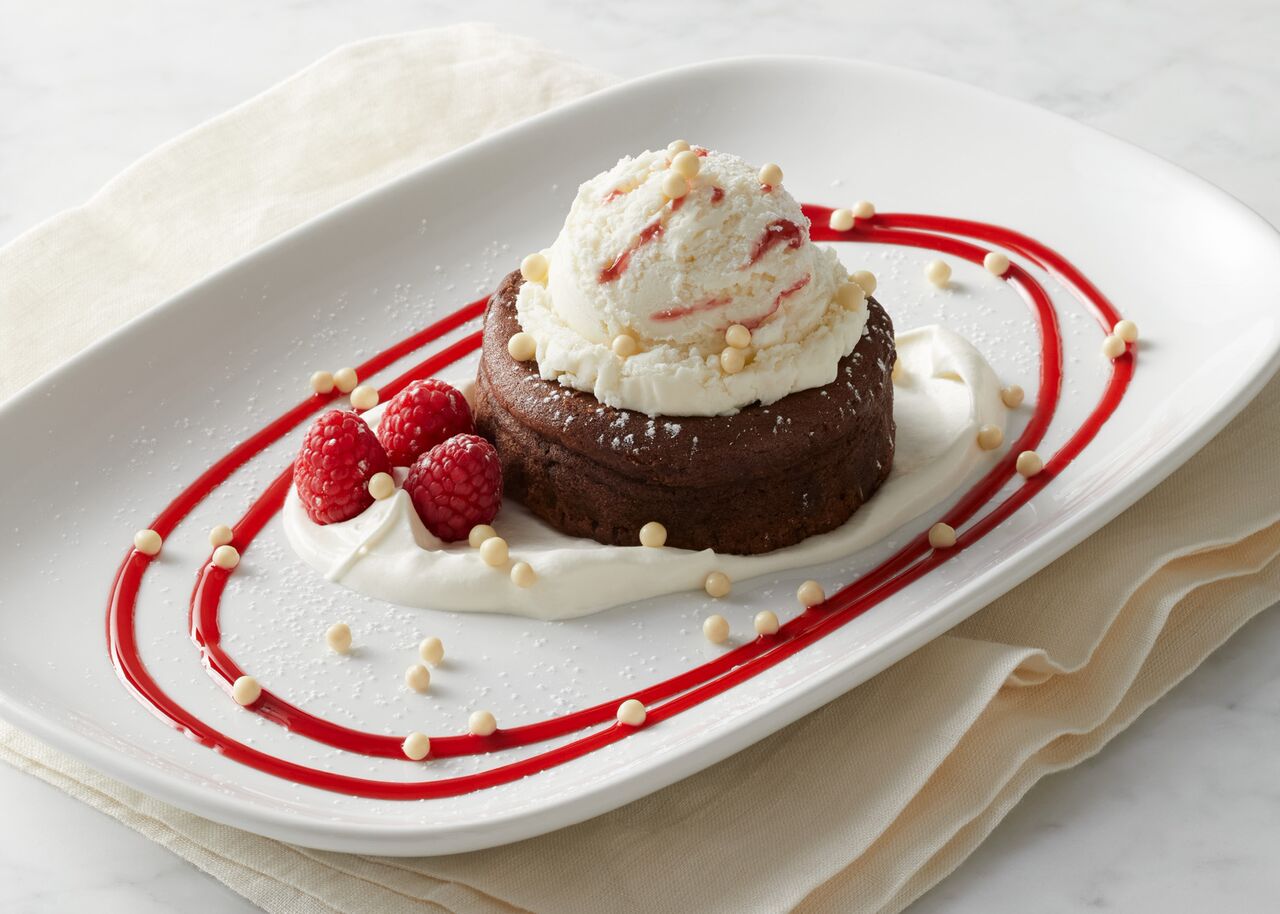 By Connor Beach
cbeach@longislandergroup.com
Restaurants around Huntington are gearing up for one of the busiest days of the year, Valentine's Day. Don't waste all day and night slaving away over a meal for your special someone when there are so many great restaurants around town where, let's face it, the food will taste much better anyway. For those Foodies who are looking for just the right place to take their valentine on Feb. 14, here are some of the restaurants that are offering special menus for the perfectly romantic and delicious date.
BRIO Tuscan Grille
160 Walt Whitman Road, Huntington Station
631-479-3816
Brioitalian.com
It's "love at first bite" at BRIO Tuscan Grille in the Walt Whitman Shops. The restaurant is offering a special Valentine's Day menu that will be available from Feb. 9-18 so that guests can treat their special someone any day of the week. The menu is available at both lunch and dinner, and of course features cocktails like the Sweetheart Martini ($8) with raspberry vodka and sour apple or Brut Domaine Chandon ($43 per bottle) from Napa Valley, California. The three course menu features soup of the day to start and Lobster and Shrimp Scampi ($24.95) served with oven baked shrimp, lemon, white wine, tomatoes, asparagus and angel hair pasta under entrees. For dessert, BRIO's special menu includes a Molten Chocolate Cake ($7.95) with mascarpone cream and white chocolate raspberry gelato. BRIO's Culinary Director and Chef Alison Peters said, "We created this exclusive menu to ensure our guests have an unforgettable evening with that special someone."
Del Frisco's Grille
160 Walt Whitman Road, Huntington Station
631-423-0308
Delfriscosgrille.com/huntington
Del Frisco's Grille in Huntington Station has a unique way for diners to celebrate Valentine's Day this year. The restaurant is offering couples the opportunity to relax and enjoy a delectable 12 ounce Wagyu Bone-In Steak that is topped with a delicious truffle butter sauce. The steak is available off-menu for $59 and pairs perfectly with wines like wines like Portillo Malbec and Aquinas Cabernet Sauvignon off the Grille's award-winning wine list. Diners can order the steak for dinner from Saturday, Feb. 10 until Sunday, Feb. 18.
Honu Kitchen and Cocktails
363 New York Ave., Huntington
631-421-6900
Honukitchen.com
Honu Kitchen and Cocktails in Huntington village is offering menu specials on Valentine's Day for lovebirds who want to enjoy a night out on the town. Chateau Frank Celebre ($58 per bottle) is an easy-to-drink sparkling wine from upstate Finger Lakes. Under small plates, local Long Island oysters from Blue Point ($18 half dozen and $36 dozen) and New Zealand Lamb Chops ($16) have this foodie's stomach growling. For larger plates, Maine Lobster Ravioli ($32) in a tomato cream sauce is the perfect dish to share. For dessert ,indulge in Chocolate Strawberries (four for $10) dipped in both dark and white chocolate. Diners can make reservations online or call 631-421-6900.
Prime: An American Kitchen and Bar
117 New York Ave., Halesite
631-385-1515
Restaurantprime.com
Few restaurants in Huntington can boast a more romantic location than Prime's view overlooking Huntington Harbor in Halesite. The upscale eatery is offering a special menu that will allow customers to "spoil her this Valentine's Day." All the dishes on the menu are designed for two, and the restaurant will also have the regular menu available. For starters, a Surf and Turf Sushi Duet ($48) features Korean BBQ beef and a spicy, crunchy salmon. This elegant, refined dish is sure to impress any dinner partner. The available entrée is a Steak Frites Diane ($125); the 24-ounce filet is served with French fries and Diane sauce. To end the meal, a chocolate tasting for two ($25) is the perfect way into your valentine's heart.
Mill Pond House
437 E. Main St., Centerport
631-261-7663
Millpondrestaurant.com
Another of Huntington's beautiful waterfront restaurants is offering a special menu to help couples celebrate Valentine's Day. For $60 per person, customers at the Mill Pond in Centerport get a three-course menu full of options. Choices for the first course include a Maryland Jumbo Lump Crab Cake with avocado, roasted corn and remoulade or Oysters Rockefeller featuring five oysters with creamed spinach and a creamy hollandaise sauce. The universal second course is a "Beet of My Heart" salad. For the third course choices include a Sushi and Sashimi Tasting with tuna, salmon, yellowtail, kani and shrimp options or Crispy Half Long Island Duck with a tart cherry glaze. Beverages, dessert, tax and gratuity are not included in the $60 price.