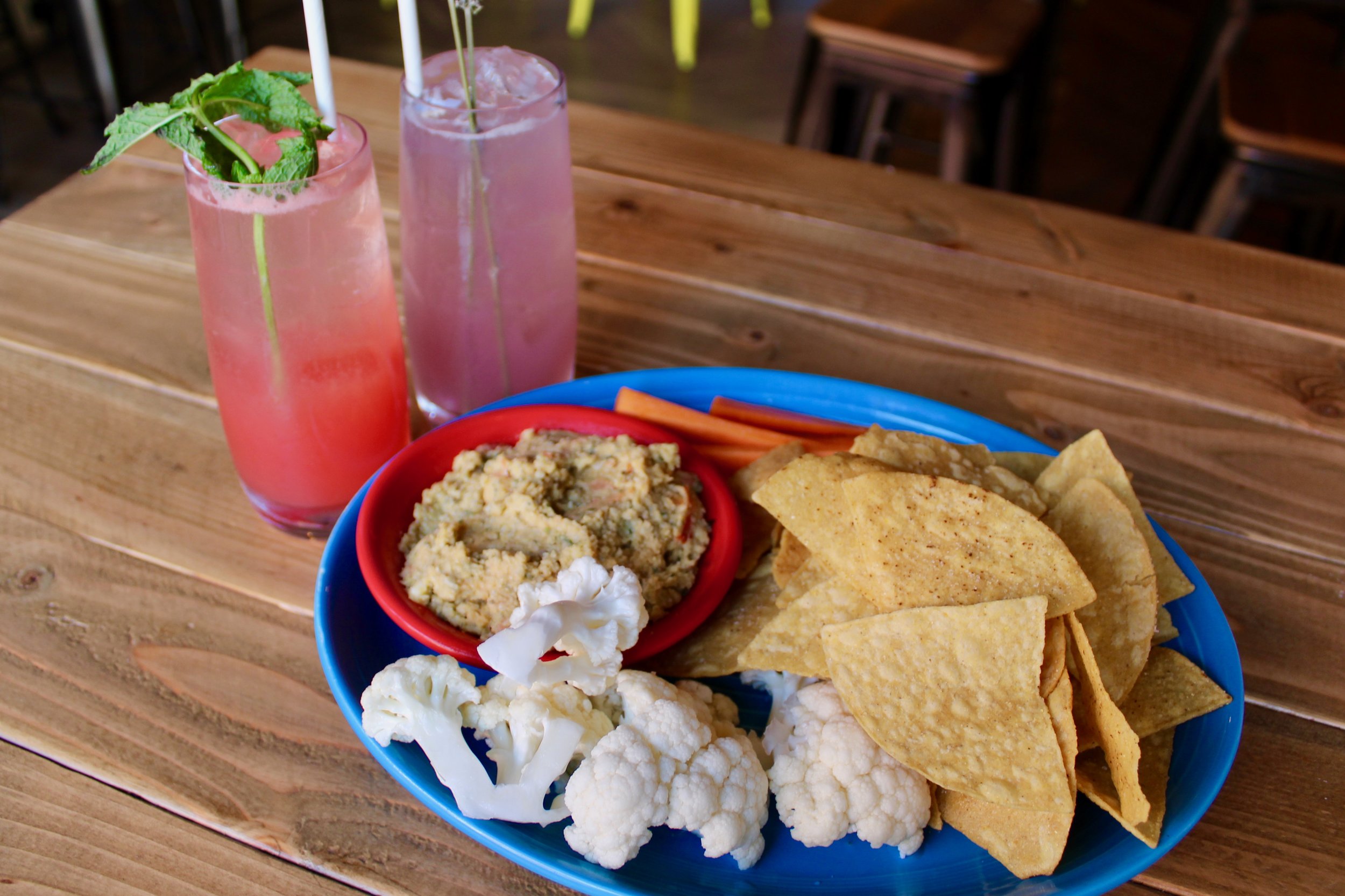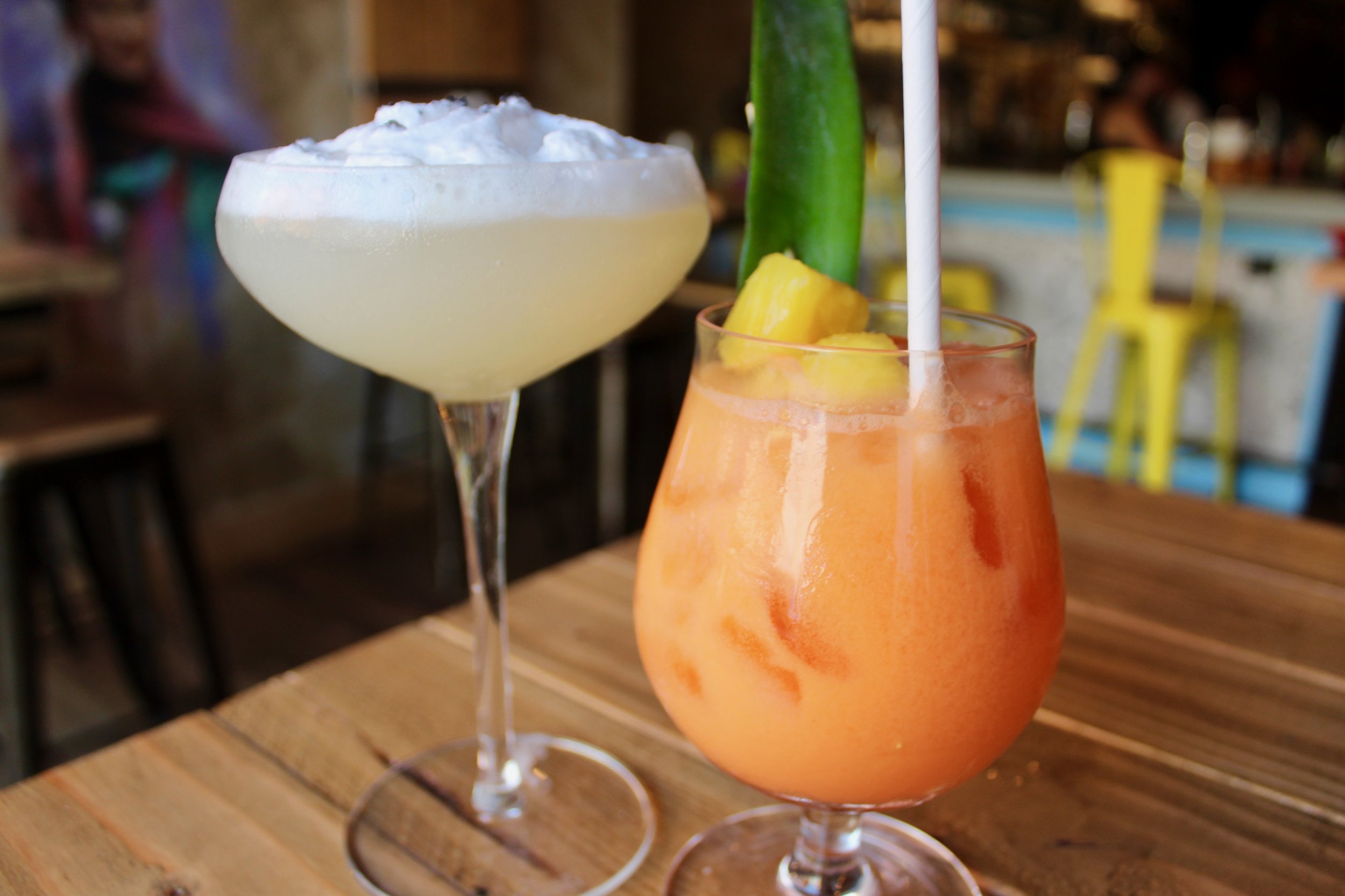 By Sophia Ricco
sricco@longislandergroup.com
Mission Taco in Huntington village captures the tastes of Mexico with a modern flair.
Opened last month, Mission Taco embodies a contemporary taqueria serving up an assortment of tacos and delicious refreshments in a stylish interior.
The restaurant is the creation of Standard Hospitality Group partners and taco lovers; Steve Squitiro, Andrew Affa, Thomas Moran, and Jose Estevez.
"It all started when we were in Cancun one night and had street tacos," Moran said. "We all said this is amazing. This is what Long Island is missing."
Months of research and planning went into the restaurant's unique recipes and aesthetic. The interior takes inspiration from Mexican Day of the Dead themes and urban décor. There are many eye-catching elements to explore while dining. A vivid mural of a skull along a back wall is the centerpiece, while gorgeous portraits of Frida Kahlo adorn the walls up front. Artist Poor Rupert spent 30 nights painting the colorful artworks which Moran said reflect the restaurant's philosophy.
"We want our tacos and cocktails to be just as loud, vibrant, and colorful as the design of the restaurant," he said.
Mission Taco meets this goal, through carefully crafted cocktails and cuisine that are dynamically presented. Refreshments get the special treatment, with juices freshly pressed by bartenders. The Mission Margarita ($14) is anything but average. A punchy beverage softened by a sea salt foam, it achieves just the right amount of bitter and salty. The Mariposa ($14) is floral fun. It stays on the sweet side with flower tea-infused vodka and a sprig of lavender.
"Fresh juice makes the cocktails pop," Moran said. "It makes a world of difference in achieving those flavor profiles."
Savoring these flavors without alcohol is just as delicious. "On the Wagon" mixtures Breath and Stop ($6) and Hypnotize ($6) refresh with cool flavors of mint and watermelon or the tastes of pineapple and carrot.
"You couldn't be true to your craft if you just threw juices together," Moran said. "We put pride into our products and feel our bar is a reflection of our culinary program. The bartenders are chefs with liquids, their palettes bring out the right flavors in cocktails."
Cultivating the flavors of Mexico with a modern twist took months of experimentation for executive chef Andy Nash, Affa, and Moran. Their unusual approach to classic Mexican Street Corn ($7) takes it off the cob for easy mixing of the chili rub, lime, cotija, garlic crema. It's grilled just enough to capture the smokiness, while the cotija is soft and creamy. The habanero honey glaze on the chicken lollipops ($10) harmonizes spicy and sweet, achieving a hot, savory wing.
"We knew there had to be staple items on the menu," Moran said. "That's when we began to explore different options, figuring out what worked together. Balance with food and flavors is important. We want everything to stand out, while standing together."
Playing around with ingredients, they whipped up the Habanero Pumpkin Seed Hummus ($5), a healthy starter with a spicy kick.
Conscious of health and dietary restrictions, Mission Taco offers gluten-free and vegan options. The sprouts taco ($5) elevates brussels sprouts with a rich black bean corn salsa, while corn tortillas, sourced from Vista Hermosa, deliver authentic Mexican flavor.
"Corn tortillas are the centerpiece of the taco, so we eliminate gluten right there," Moran said. "Ninety percent of our menu became gluten-free, just because of tradition."
Mission Taco transforms Mexican staple carne asada ($7) with a dark cherry chimichurri, mixing savory fruit, with fresh herbs for a versatile bite.
"We want to touch on authentic tacos, but also put our spin on it," Moran said. "We want to create something different, cool and approachable."
Mexican cooking often combines peppers and fruit, a tradition reflected in the octopus taco ($9). The bitter-sweet, slightly spicy mole sauce is complemented by the natural, crisp taste of apple slaw.
"It's something that's affordable, easy, and fluid, so anyone can come in for a quick bite," Moran said. "We want to deliver food everyone will enjoy, kids love tacos, adults love tacos, who doesn't love tacos?"