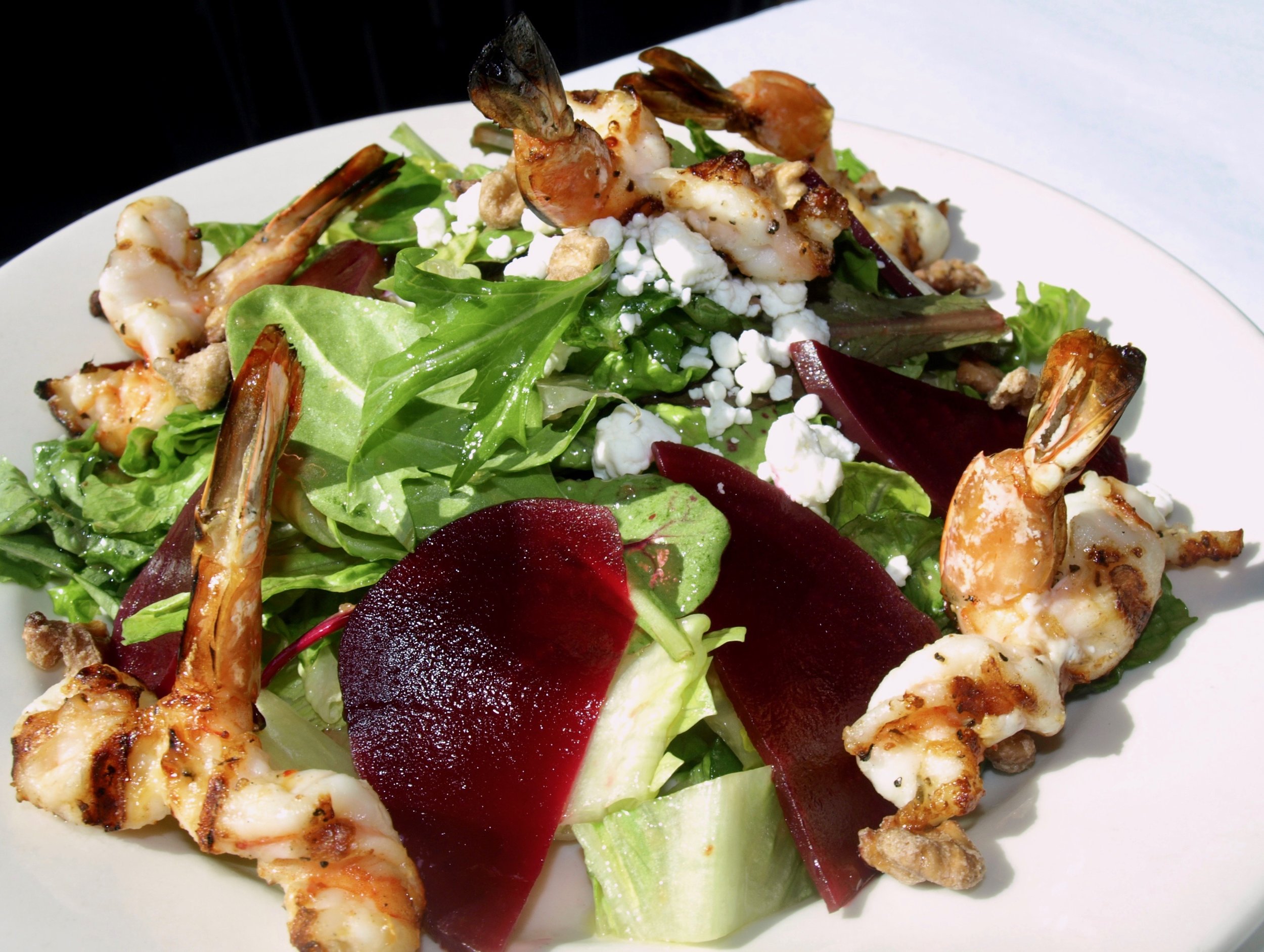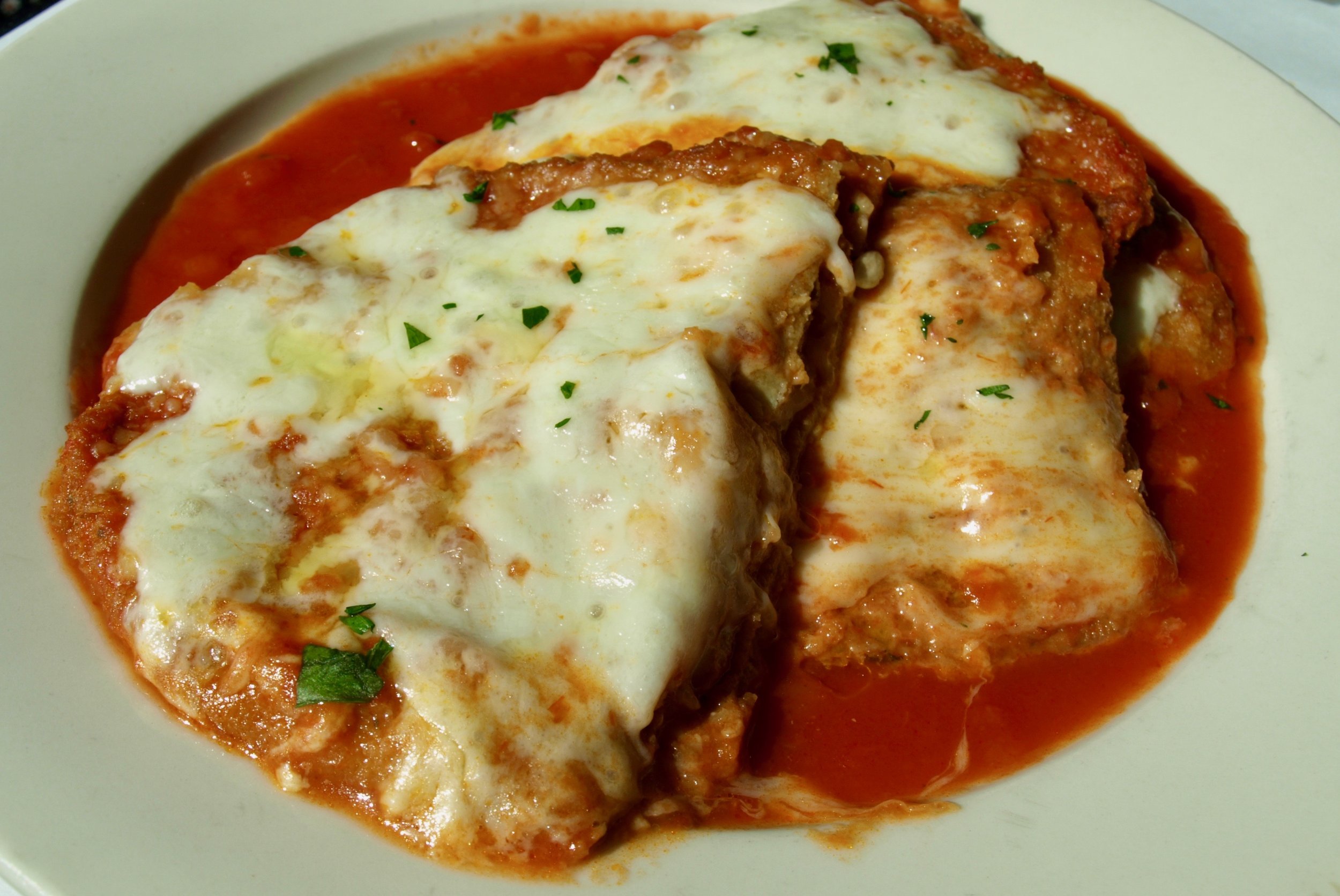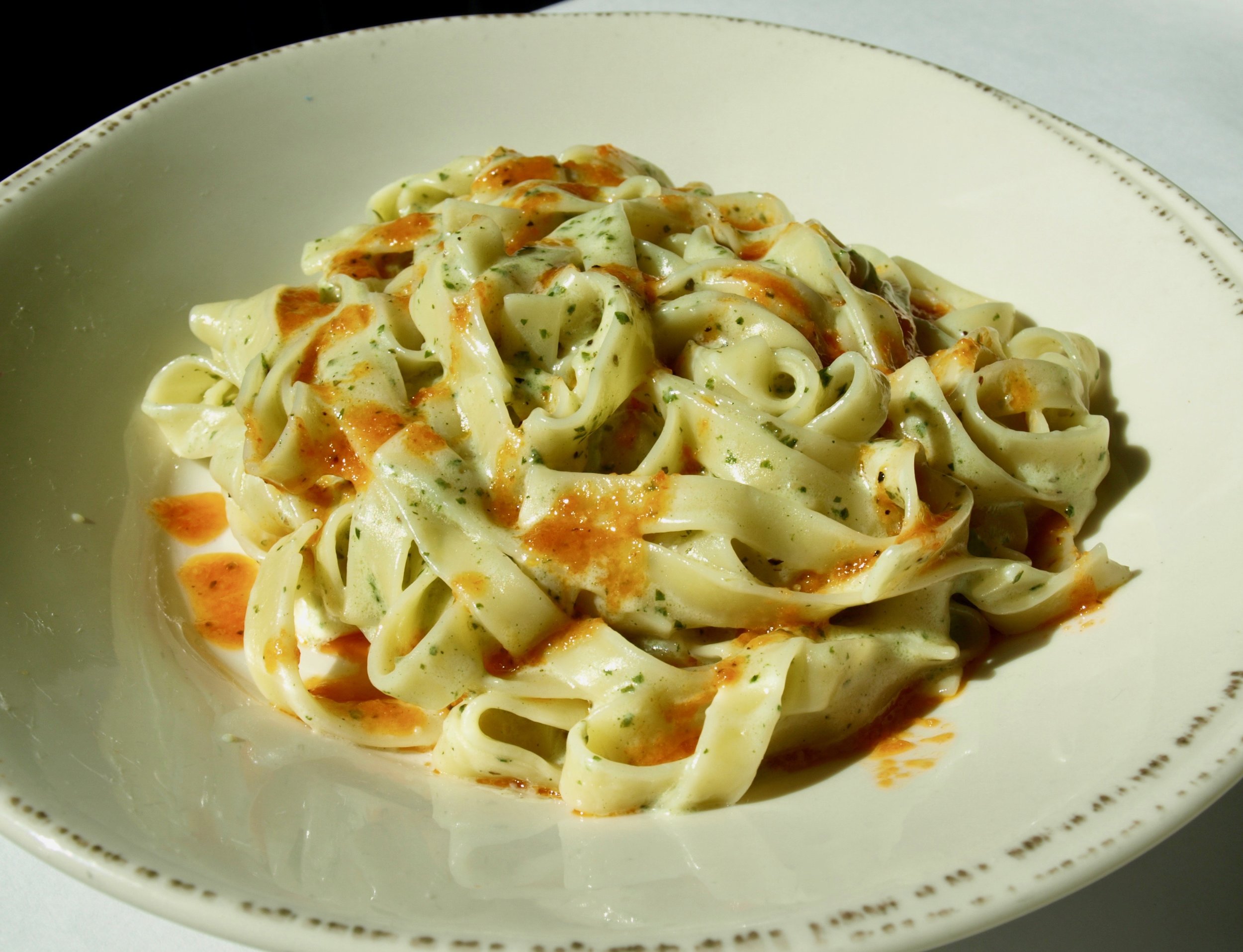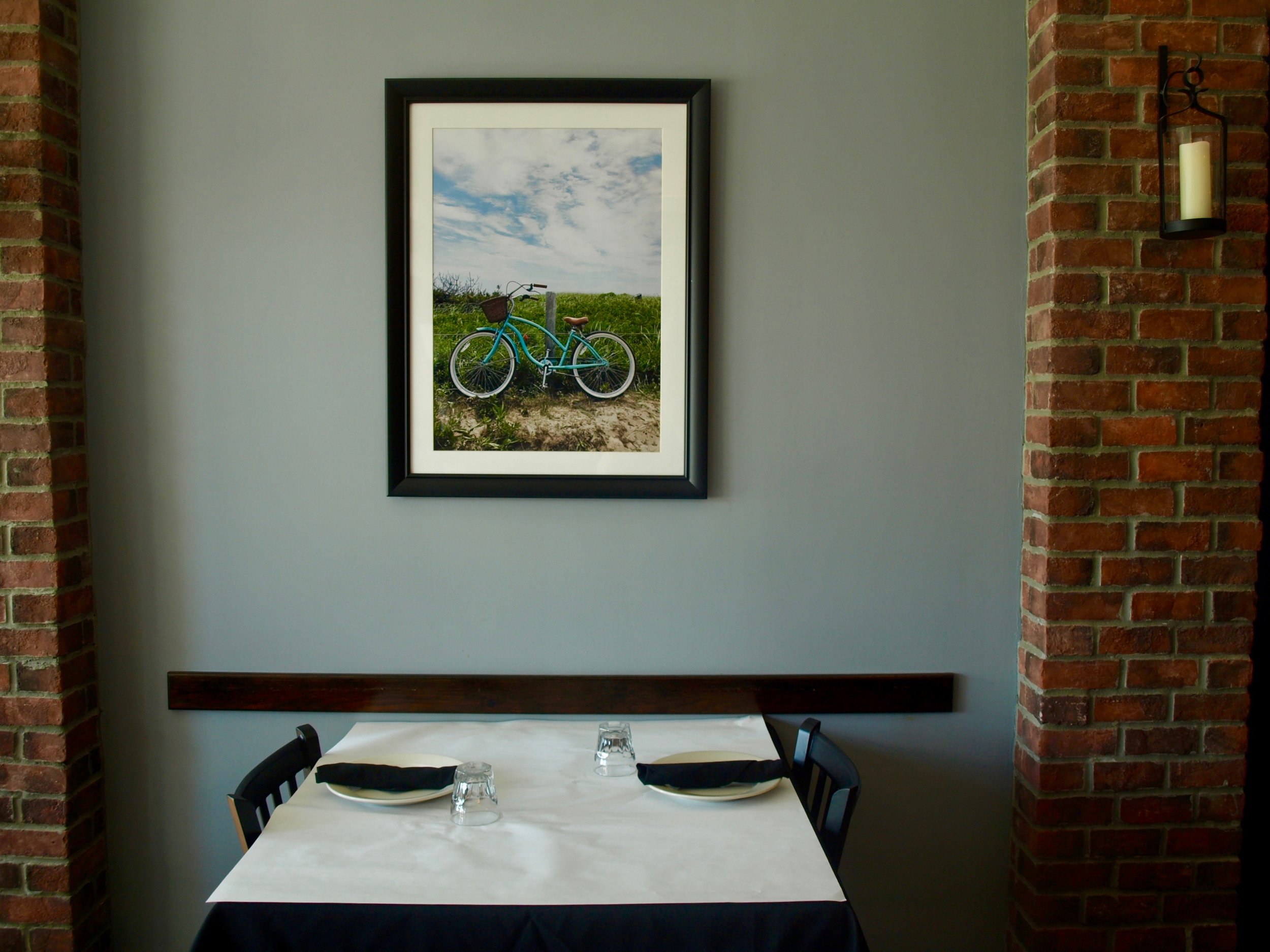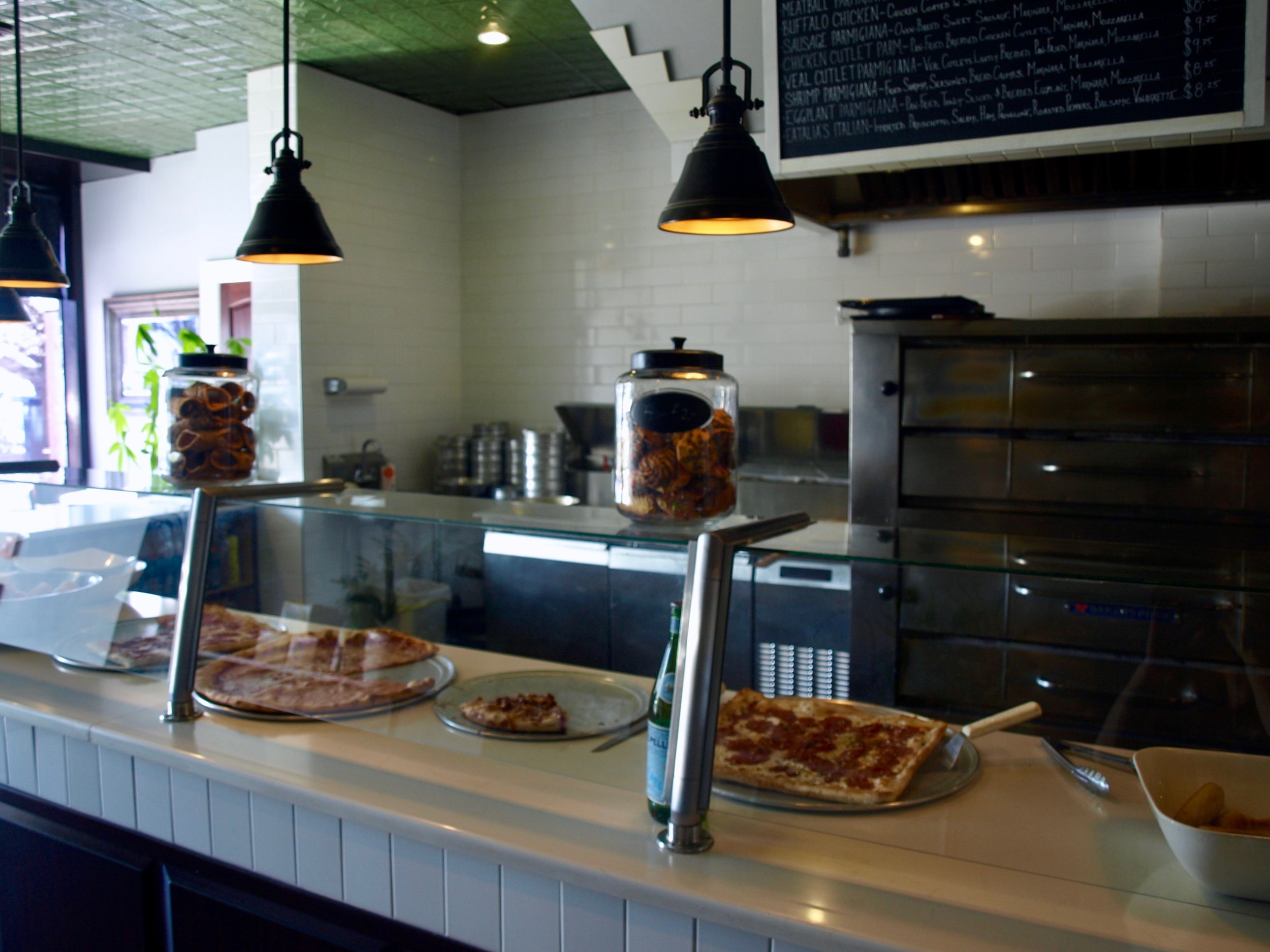 By Sophia Ricco
sricco@longislandergroup.com
A feast of plenty that gives you a taste of variety can be found at Eatalia in Huntington village.
Pull up a chair and dive in to one of the many massive plates served up family-style at the Italian eatery.
Eatalia was opened in 2015 by Al Salese, owner of Junior's Pizza in Halesite, and his partner Anthony Rombaldi. the pair made a unique splash on the village's thriving restaurant scene. After working for 37 years in the village, Salese knew there was no shortage of restaurants, but he saw an opportunity.
"He was looking to open a new restaurant, saw that there are no family-style restaurants in Huntington village and figured that would be a good place to start," daughter and restaurant manager Brittany Salese said.
She along with manager Vinny Groe has stepped up to assist her father as he continues to operate his Halesite business. Salese feels Junior's is pizza-focused and quick, while Eatalia invites families and friends to sit, relax and enjoy a meal.
A signature of the Eatalia menu: every dish has a single or family portion allowing guests to get a bite for themselves or collectively share the spread.
"Family-style is cool and different because I know when I go out to eat I get such food envy. I wish I ordered what the other person did," Salese said. "With family-style you can order a few dishes and try a little of everything. Everyone's happy."
There is no shortage of variety on the Eatalia menu, something Salese said was intentional. Eatalia offers an array of appetizers, salads, pizzettas, baked entrees, pasta, meats and seafood. Originally crafted by Al, who has cooked his whole career, the menu has evolved over the years through collaboration.
"We are constantly trying out new specials. If one of the specials works out and is a hit then we'll add it permanently," Salese said. "We're always changing, adding new decorations and specials for food and drinks."
Eatalia debuted lunch specials, featuring regular menu items in slightly smaller portions for $10.99. Salese found many people didn't want a huge meal at lunch time but craved something tasty and affordable.
A classic Italian staple, the chicken marsala ($24/31) is pure comfort with a wine sauce that resembles gravy in thickness and covers the plate with a savory glaze. The thin-cut chicken is tender, boosted by the fresh, bittersweet flavor of cranberries.
Salese describes Eatalia's flavors as traditional Italian. They feature fresh tagliatelle pasta with origins from the Emigia-Romagna and Marche regions, in a roasted pepper and pesto sauce ($22/28). Vegetarians will delight in the eggplant parmigiana ($22/28) that is cooked to just the right amount of tenderness. Eggplant is one of those foods that can turn out very right or wrong, but Eatalia handles the challenge well and serves up a saucy plate with huge pieces. A generous portion of melted mozzarella oozes with creaminess to top it off. Although, the dish may be decadent, diners will leave still feeling light.
"You're not gonna feel heavy after eating our food," Salese said. "The ingredients we use are all so fresh and our chefs are super lenient. They'll tailor any dish to how you want it – take anything out, add something in – since everything's made to order."
For Eatalia, it's important their food is tasty, while also being good for the body. A flavor-filled beet salad ($14/18) has bold elements that come together in a balsamic dressing. The shrimp was slightly blackened on the outside for crispness but had luscious inner meat.
"I eat here almost every day and being healthy is very important to me, since I'm a yoga teacher," Salese said. "We want to serve our customers the food, that we would eat. That includes organic chicken, fresh veggies, and we don't use any MSG."
Eatalia's interior is reminiscent of a "Nantucket-beach", with nautical hints.
"I want people to come here and feel they are having dinner at their family member's house," Salese said. "I want it to feel homey, that's why all the photographs were taken by my sister and family touches throughout."
Eatalia
34 New Street, Huntington 631-629-4551
eataliafamilystyle.com
Cuisine: Italian
Atmosphere: Nautical and chic
Price range:
Appetizers: $16-24
Salads: $11-18
Pizzetta: $12-15
Entrées: $16-39
Hours: Monday-Saturday, 11 a.m. - 10 p.m.; Sunday, 11 a.m. - 9 p.m.